Event Planning Production & Direction
Our Live Concert Production Unit does just that. We produce live shows (with fully integrated marketing and music sales support programs) at major sporting and cultural events. NFL Superbowl, NFL Probowl, NASCAR, Major League Baseball, NFL Films, NCAA Men's and Women's Final Four, major golf tournaments, the Triple Crown of horse racing events like 135th The Kentucky Derby 'Festival in the inField'.
Sport Championship Weekend Events
Private Country Club and Gala Charity Events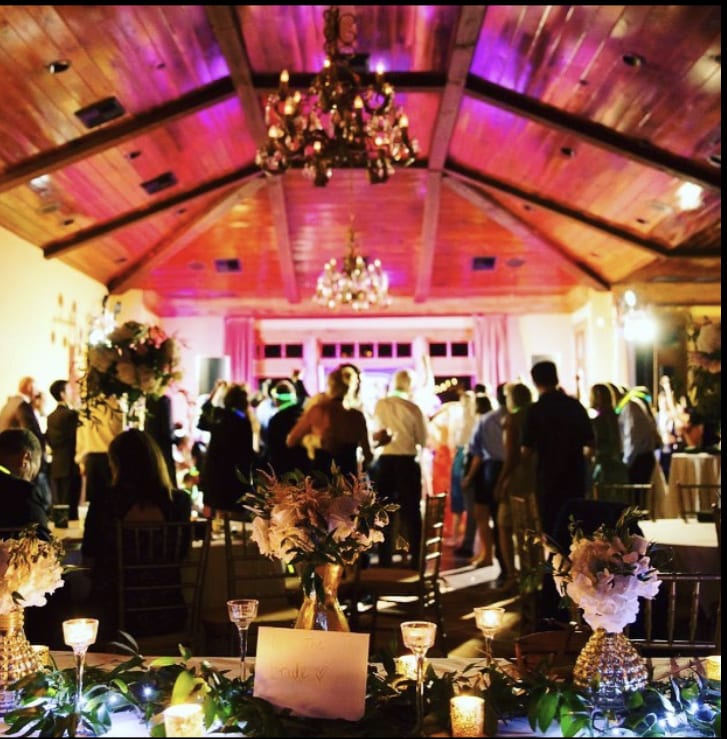 Country Club Weddings – Megan Ruger
The Waterfall Club, Lake Burton GA. 2017
John Rzeznik of the Goo Goo Dolls headlines at the
144th Kentucky Derby and Oaks Weekend, Unbridled Eve Gala,
Louisville, KY  Goo Goo Dolls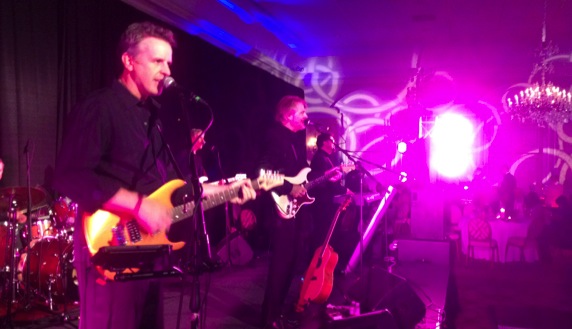 Sixwire Band performs at Cherokee Town and Country Club (Atlanta)
Post black tie dinner entertainment – Member – Guest Golf Tournament
Farewell Angelina Band performs during the 143rd Kentucky Derby
Weekend at the Unbridled Derby Eve Gala.
900 patrons at $ 1,000 per ticket. Louisville, KY

Sample Integrated Marketing, Event Production, Artist Performance, Technical Support Programs
Farewell Angelina Band (Nashville) performs for a national NBC Thursday Night Football NFL audience, Chiefs vs Raiders,
80,000 fans in Arrowhead Stadium, Kansas City, MO. Chuckie Arlund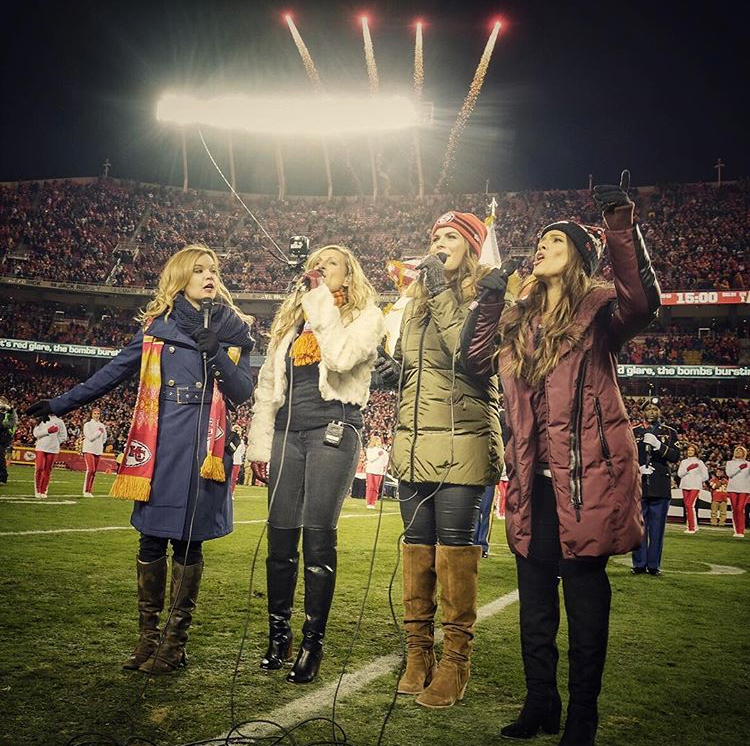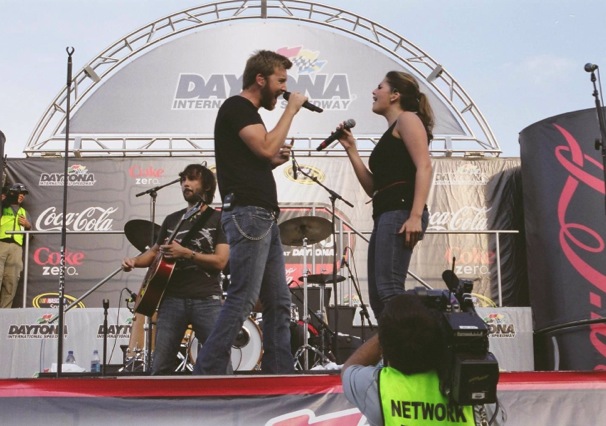 Lady Antebellum
Coke Zero 400 Pre-Race Fan Concert and Anthem
Daytona International Speedway. National television audience of 9.0 million, 185,000 fans live.
Sarah Evans
University of Tennessee Football/ Vol Network – Season Kickoff Concert
5,000 Fans – $ 75+ per ticket.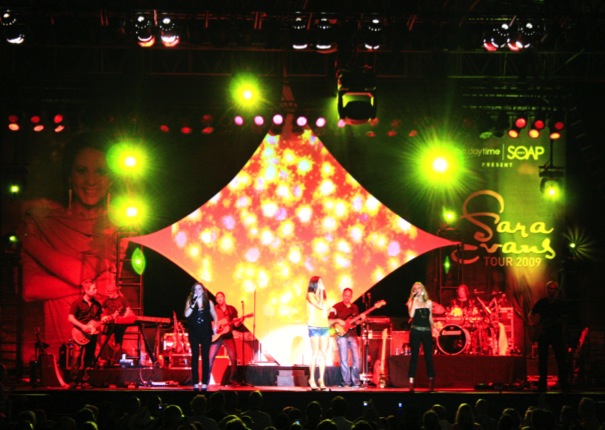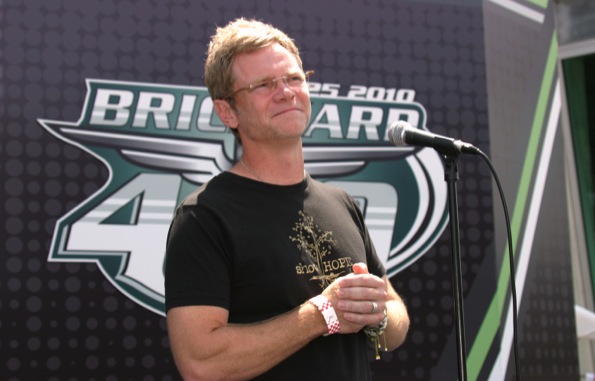 Steven Curtis Chapman
Pre-race Concert and Anthem Brickyard 400 Indianapolis Motor Speedway
145,000 fans live and 5.5 million viewers on ESPN live.
Black Eyed Peas
Super Bowl XLV Halftime Show Production Team (Gratis) A.T. & T Stadium – Arlington, TX – 90,000 fans live, 117 million live fans on network television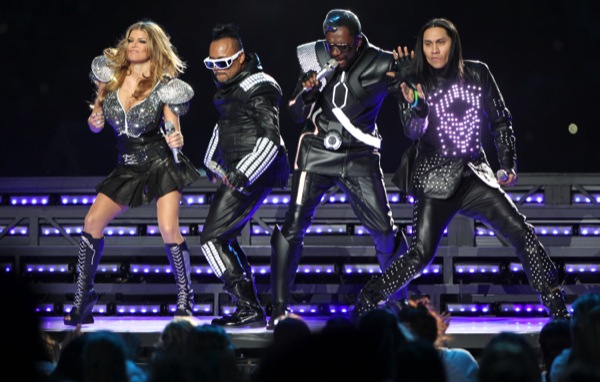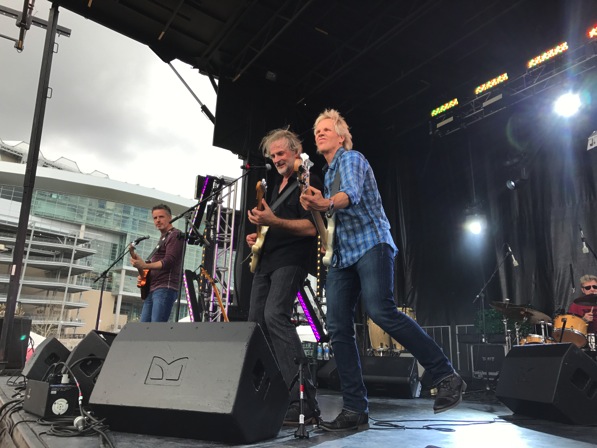 Sixwire Band (Nashville)
Super Bowl LI – NFL Game Day Fan Plaza
Concert, NRG Stadium
Houston – 2.5.17
The Sisterhood Band (Nashville)
2017 NFL Pro Bowl – Game Day Fan Plaza Concert –
Camping World Stadium – Orlando, FL 1.29.17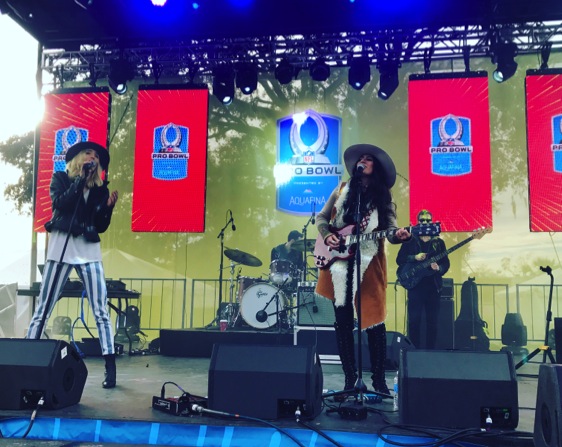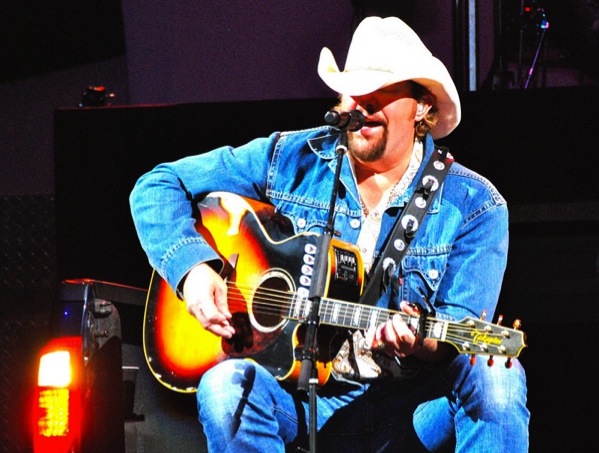 Toby Keith
Headliner – Breeders' Cup World Championships –
KFC YUM Center – 4,000 patrons at $400 per ticket.
United States Army Golden Knights
Breeder's Cup Opening Ceremonies
Churchill Downs Trackside – Live on ABC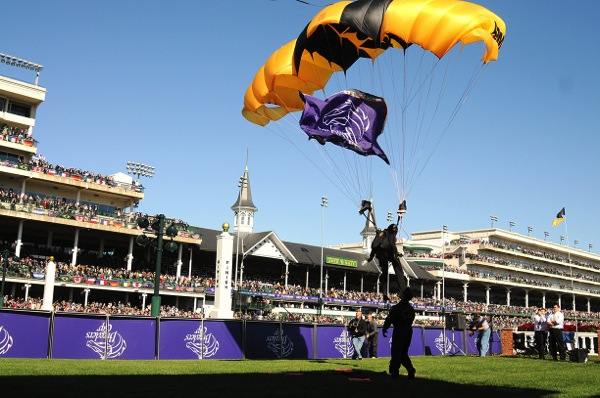 Technical Production/Site Plans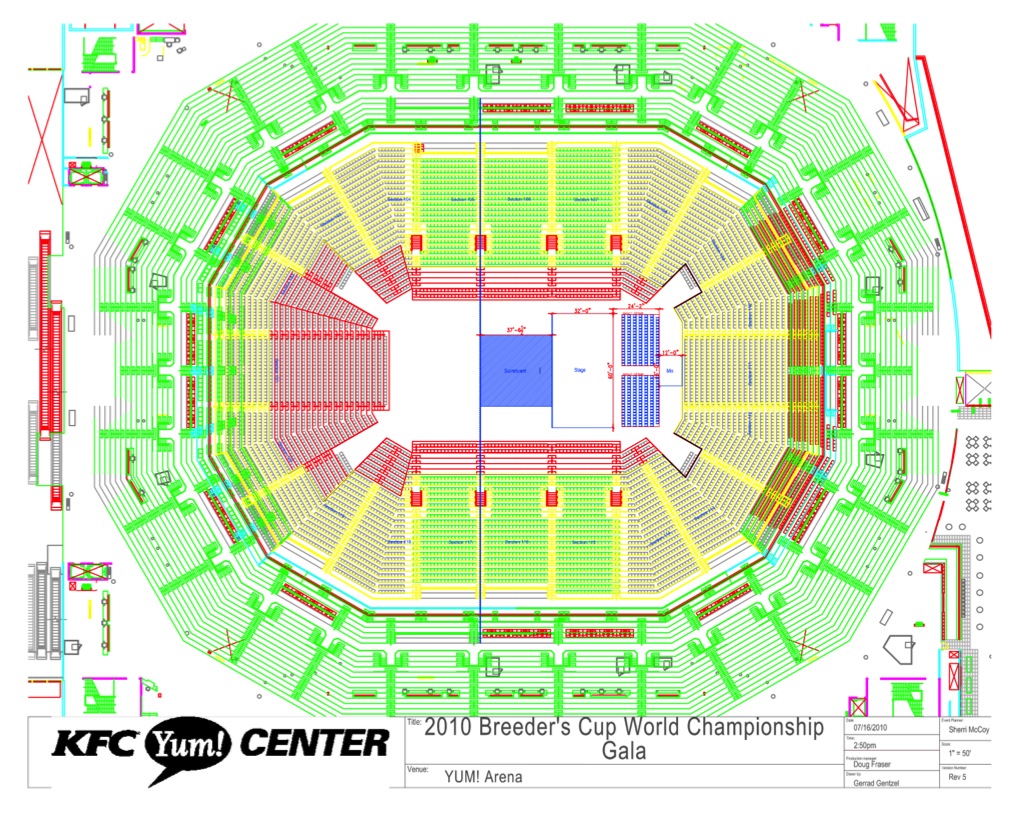 Site Plan – Outdoor Symphony Orchestra with Celebrity Cuisine Service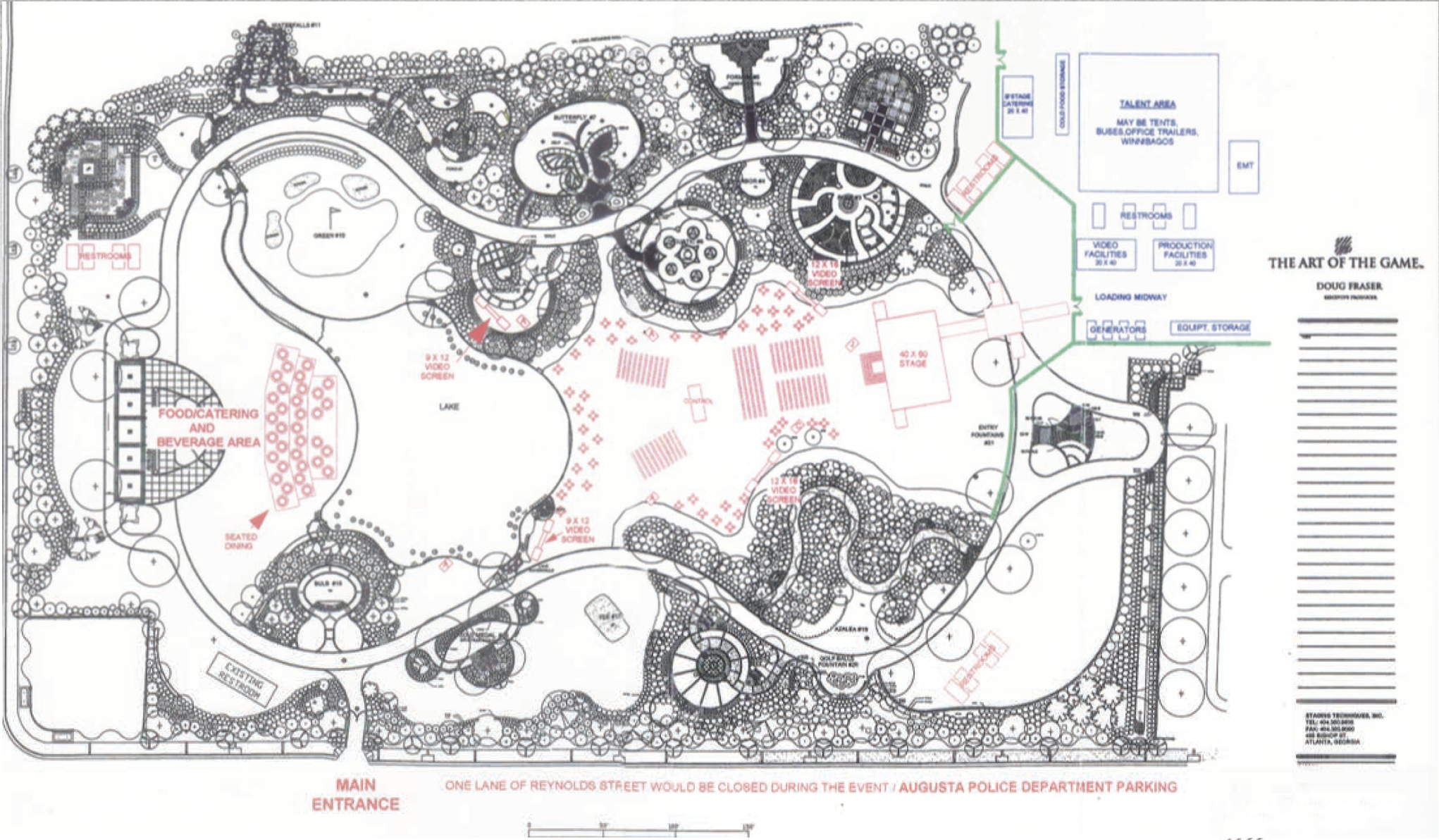 Cuisine and Music Festival of the American South