About Doug Fraser
Doug Fraser is an Atlanta native and currently resides in Nashville TN.
He has served in a Chief Marketing Officer role for several companies. And he has worked on contract for the CEOs and Chief Marketing Officers of The Coca-Cola Company, The Home Depot, The Ritz-Carlton Hotel Company, Churchill Downs, Inc., Breeders' Cup Ltd, NBC Sports, to name a few.
Doug has served in Marketing, Brand Development, Event Production, and Live Entertainment Production capacities for – the College Football Playoff – National Championship Game, National Football League ( eight Super Bowls, one Pro Bowl,) Three Olympic Games, Two World Cup Soccer Tournaments ( Men's '94 and Women's '99,) Five Kentucky Derbys/ Oaks ( including starting the trackside Anthem presentations live on NBC, and the Oaks ' Pink Out and Survivors Parade,' Two Breeders' Cup World Championships, Southeastern Conference Championships, Atlantic Coast Conference Championships, Major League Baseball World Series and All-Star Games, NASCAR Sprint Cup marquee events – i.e. Daytona 500, Coke Zero 400, Indianapolis Motor Speedway ( Indy 500 and Brickyard 400, ) Major Professional Golf Championships and more.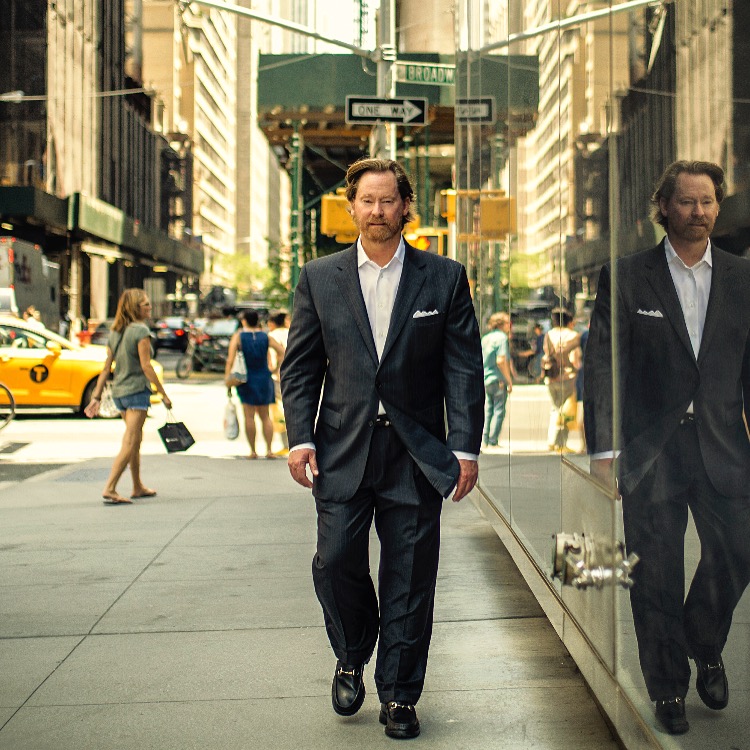 Marketing, Brand, Events Consultant & Producer and Director. Elite Events Site Acquisition/ Planning/ Logistics/ Talent/ Site Management/ Production/ Direction
Doug Fraser's 39-year career involves ideation, planning and producing some of the most memorable corporate and sports events/ ceremonies in the U.S.
MOury production partners all have 25+ years of experience at the highest levels of corporate, sports, and entertainment planning and production. Please feel free to Google each of these ladies and gentlemen.
The Art of the Game
Private Client Marketing Group for Musical Artists. From elite emerging artists like The Sisterhood Band (Nashville), Roman Steet (Mobile), Haley & Michaels (Nashville) and Farewell Angelina (Nashville.) The Art of the Game also offers iconic American Pop and Fine Artists – some of the world\'s top painters like Charles Fazzino (New York City) and Lee Wybranski (Flagstaff, AZ.) And we offer iconic American photographers like Patrice Casanova, Robbie Quinn and Ron Modra.
The Art of the Game launched in Atlanta in 2000. After 22 years of working with some of America's finest brands, and creating award-winning corporate, sports and arts marketing and brand campaigns, Doug Fraser saw the opportunity to pursue and blend several of his passions – live music, performance art, visual art, cuisine, brand development & major event marketing. These unique areas of expertise, blended with a focused and dependable marketing and sales support approach, have become The Art of the Game.
The company maintains a presence in Nashville, Atlanta, and Highlands, NC.
The Art of the Game is an event marketing, sales support and brand development company. A Live Concert Production Group was created in 2007 as a separate division. The company's Marketing & Brand Development Workshop creates entertainer, corporate & sports brands using a unique blend of marketing, imaging, targeted revenue generation, and major event and traditional media and social network activation. The Art of the Game's live event group produces and directs fully integrated marketing programs and live concerts, performing and visual art formats, and celebrity chef cuisine demonstrations at major sporting and cultural events. Group Corporate and High Net-worth Individual Travel Packages are also offered.
A native Atlantan, Doug has been recognized as an award winning corporate brand builder. His clients have included the Georgia Power Company/Southern Company, Coca-Cola Company, The Home Depot, Bose Professional Audio Systems, Ritz-Carlton Hotel Company, Gaylord Entertainment (Nashville ) The Country Music Association (CMA,) The Grammy Awards (NARAS,) Godiva Chocolates, Eastman Kodak Company, IBM, Nortel Networks, BellSouth, Cox Enterprises, Delta Air Lines, Bank of America, NBC Sports, Salt Lake City Olympic Broadcasting, SRG Swiss Television Network, SunTrust Private Banking/ Music Division, Georgia-Pacific Corporation, and Reebok International to name a few. Sports clients include Churchill Downs, Inc., Breeders' Cup, Ltd. Daytona International Speedway, Watkins Glen International, Indianapolis Motor Speedway, Phoenix International Raceway, Atlanta Motor Speedway, several local market Major League Baseball Clubs (Braves, Royals, White Sox, Reds, Astros), Kansas City Chiefs, the United States Golf Association, NFL Films, Southeastern Conference, the Atlantic Coast Conference, NCAA, Tour de Georgia Professional Cycling, Atlanta Committee for the Olympic Games, The Outback Bowl, ESPN Regional Networks, World Cup Soccer USA 1994, Women's World Cup Soccer USA 1999. NCAA National Champions have included Auburn University (Men's and Women's Swimming), University of Tennessee Lady Vols (Lady's Basketball), LSU (Baseball), University of Florida (Football), University of Michigan (Hockey), University of North Carolina (Women's Soccer). Doug has supported the Field Production Team on a gratis basis for Super Bowl XLIV Halftime Show ('10 Miami -The Who,) and SB XLV Halftime Show ('11 Dallas–Black Eyed Peas,) Super Bowl XLVI ('12 Indianapolis – Madonna.) Super Bowl XLVII – New Orleans Beyonce. The Art of the Game has been contracted to create live concert experiences for the NFL Game Day Fan Plaza and NFL Experience activations during Super Bowl XXVIII (Atlanta), Super Bowl XXXIV (Atlanta), Super Bowl XLVII (New Orleans,) XLIX (Phoenix,) LI (Houston), LIII (Atlanta), and LIV (Miami.) In addition, the 2022 South Eastern Conference Baseball Championship (Hoover, AL) and Atlanta Braves 2021 World Series Championship Season.
Professional Affiliations–NARAS–National Academy of Recording Arts & Sciences (Atlanta, Nashville), NATAS – National Academy of Television Arts & Sciences (Emmys) – Atlanta, CMA – Country Music Association – Nashville, GMA – Gospel Music Association – Nashville, and the Atlanta, Nashville, and Louisville Sports Councils. He has been a New Media Technologies Presenter at the MIT Media Lab – Boston. Doug has worked for several non-profit arts organizations including the High Museum of Art in Atlanta, and Creating Pride, a non-profit that fosters art education within inner city schools across the United States and Cheekwood Botanical Garden, Nashville, TN. In 2022, Doug's non-profit  involvement includes the Warrior Alliance, the military veteran's non-profit  arm of the Atlanta Braves.
Education; Marist School Prep. – Atlanta, Auburn University – BA Marketing.